what we offer
Our wide range of IT services - from prototyping to development, from testing to deployment, from hosting to maintenance will turn your business idea into a reality, will digitize your business strategy and enhance your processes and customers' experience.
Custom Software Development
Web applications, or mobile apps, or applications for hybrid platforms or software that works efficiently across platforms - VIDYAYUG carries close to a decade's worth experience and expertise to deliver you the most robust, scalable, secure and innovative software solutions. The code we write for you is of the highest quality
Software prototyping
Prototyping software development projects is quintessential to save a lot of your time and money – we at VIDYAYUG will help you achieve just that. Get an exact idea of how your idea is going to shape up using our software prototyping models. And the best part is you can do it yourself and you don't need to know coding for it. With the help of VIDYAYUG's software prototyping models, you will get to know what your software will look like and how it will perform before you even have begun developing it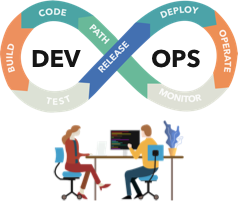 Devops as a service
VIDYAYUG's DevOps as a Service – to help you drive your project to new heights by improving your software quality, accelerating delivery and reducing project costs. Our DevOps as a Service model is for large enterprises and start-ups alike. While your development and operations teams can focus on delivering features to your customers, VIDYAYUG's DevOps team will take care of the deployment pain points. Achieve higher efficiency, better quality of software builds and accelerate your delivery using VIDYAYUG's DevOps service model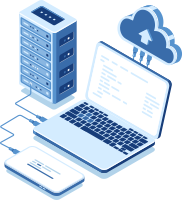 Hosting
Cloud computing using Amazon or Azure services, or private cloud hosting, or hosting on a dedicated web server or shared hosting services – whatever be your requirement, VIDYAYUG has your business' scalability, security and accessibility covered. VIDYAYUG's hosting services will power your applications to the next level. Be it large enterprises or start-ups, our hosting services will cater to your needs of scaling both vertically and horizontally. Along with scalability, let your business become more responsiveness whilst being cost efficient – VIDYAYUG will ensure your services are delivered to your users securely and reliably
Mobile apps for scrum meetings, digital magazines or learning management system using Sakai, Edtech solutions for online learning or virtual platforms for learning-teaching, or use of Big Data Analytics for social media analysis or search engine optimization and build your website using a DIY model, Vidyayug has developed a wide array of products across various platforms to meet the client's requirements. Or, clients can come and choose our in-house products to fit their business model.